Healthy Homes Matter
There's something in the air inside. In fact, the EPA has recognized that indoor air pollution is a very real problem and ranked it among the top environmental risks facing the general public.
The solution? Infinity® Air Purifier.
Did you know...?
Americans spend an average of 90% of their time indoors where concentrations of some pollutants are often 2 to 5 times higher than outside air.


With the COVID-19 pandemic and shelter-in-place orders, time spent inside is potentially climbing higher as homes have become the replacement for the office, school, gym.


People who are often most susceptible to the adverse effects of pollution – the very young, older adults, and people with cardiovascular or respiratory disease – tend to spend more time indoors.


Current evidence suggests that SARS-CoV-2, the virus that causes COVID-19, is transmitted through the air.


A home's layout, design, occupancy and HVAC (heating and cooling) system can impact potential airborne spread of the virus.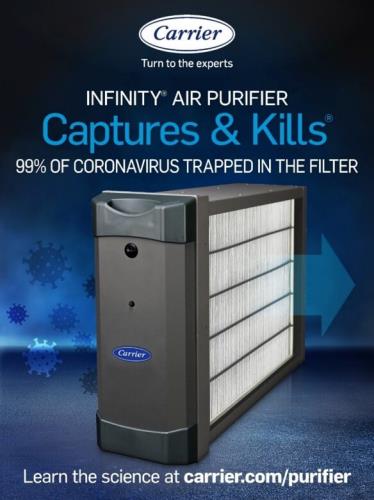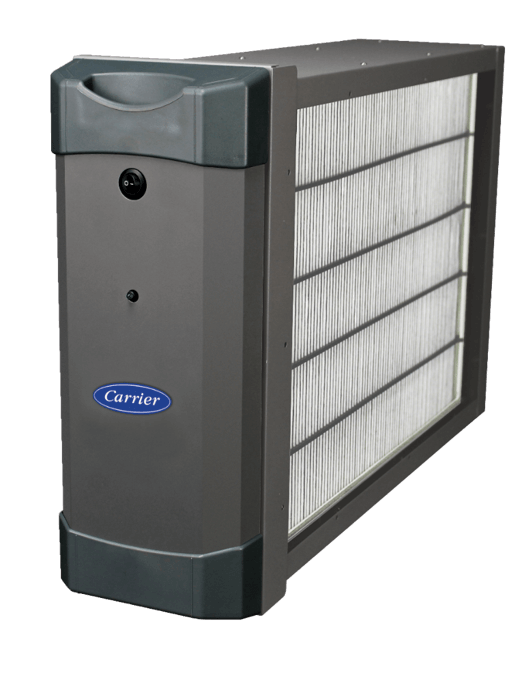 Infinity® Air Purifier Benefits
Helps Address IAQ Concerns
Viruses/Bacteria
Pollen
Pet Dander
Smoke
How Effective Is It?
Cycles air up to 8 times per hour
Captures particles as small as 0.3 microns
99% inactivation of captured viruses and germs
What Does it Eliminate?
Coronavirus
Bacteria that causes strep throat
Common cold surrogate
Human influenza
How Does it Eliminate?
Proprietary filter media
High voltage electrical charge
How the Infinity® Air Purifier Works